Hi guys and gals,
I was looking through my files and came across this photo. I did post it originally at LetsRoll some time ago.
I found it on a White House website belonging to Congress woman Berkley. The photo was taken during her visit to the Pentagon on 12 September 2001. The photo was removed not long after it was posted at LetsRoll.
I'm not sure if you have discussed the picture here so I thought I'd table it for opinion as to where perhaps it might fit into an airframe ... is it 757 parts?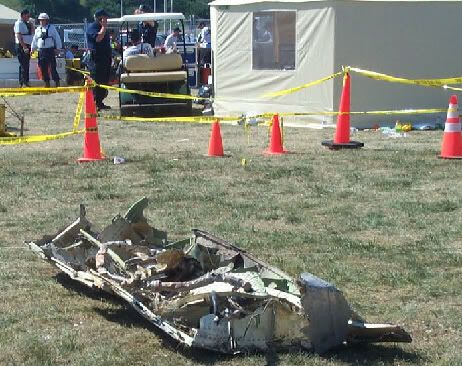 A larger image showing the surrounds is available here.
http://i268.photobucket.com/albums/jj16/st...Mysterypart.jpg
Stann