Hi guys.
With reference to the totally unbelievable scenario of a huge Jetliner ploughing it`s way and completely dissapearing into "soft dirt"
The following study was conducted in 1964, back in the day when scientific study meant -
Meticulously control the tests and then record the results, and not what appears a lot nowadays -
Decide on the outcome and then fudge all the data to suit.
dMole I hope you dont mind me putting your nick in the topic tiltle, I felt this analysis might be right down your street.
Please download the following pdf file (7.2 megs)
http://contrails.iit.edu/DigitalCollection...DLTDR64-065.pdf
Dynamic Buckling of Shell Structures Subject to Longitudinal Impact
Air Force Flight Dynamics Laboratory
Research and Technology Division
Air Force, Systems Command,
Wright-Patterson Air Force Base, Ohio.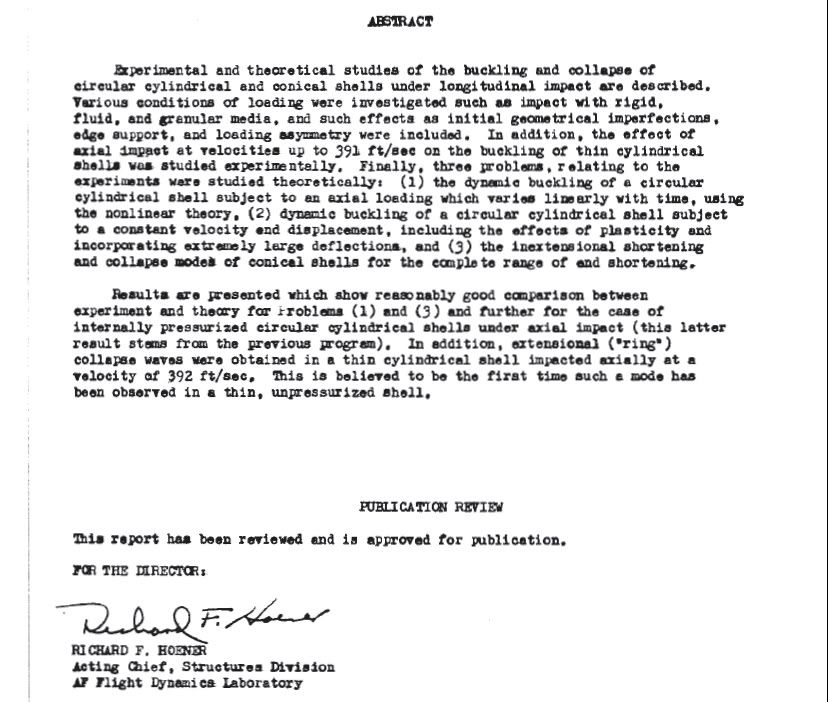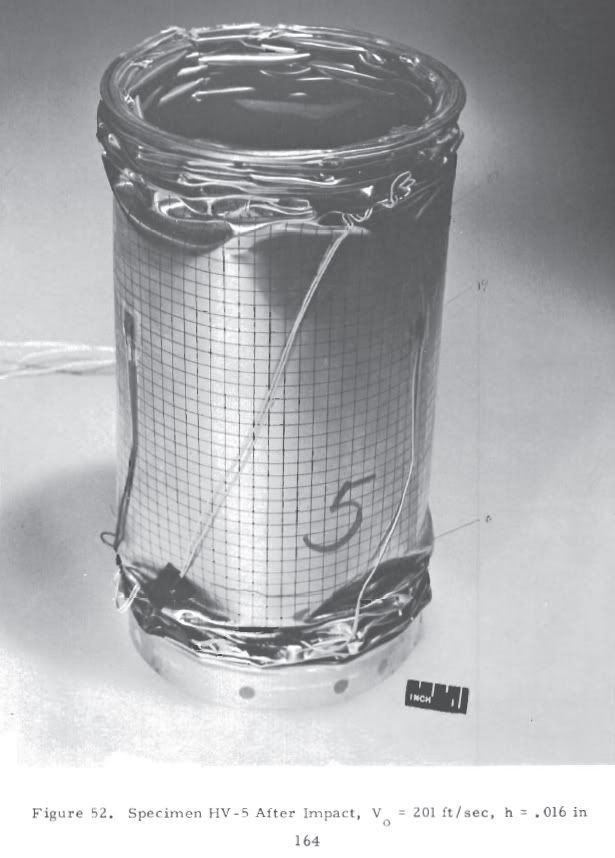 BTW. Since time began every impact of a body traveling at speed and hitting the earth has always produced a crater effect.
Search google images for `crater` Only a knife blade can penetrate sand without creating a massive circular crater.