Considering the latest news with respect to Warren's work, I figured new letters and reports should be filed.
This time I kept a better record.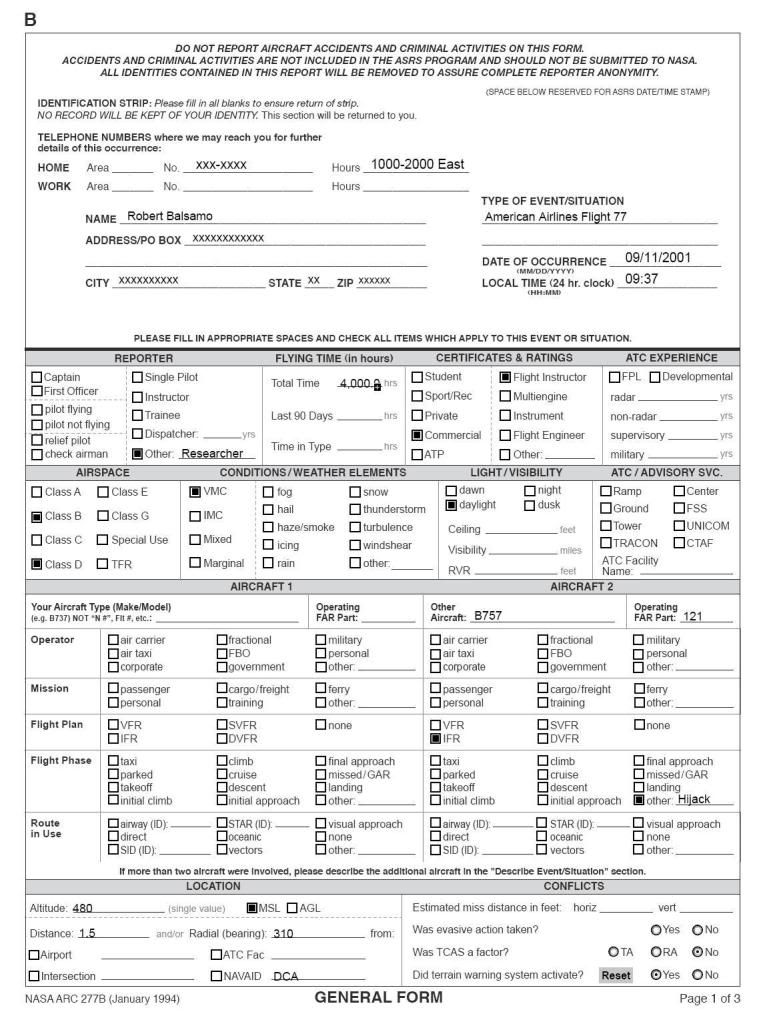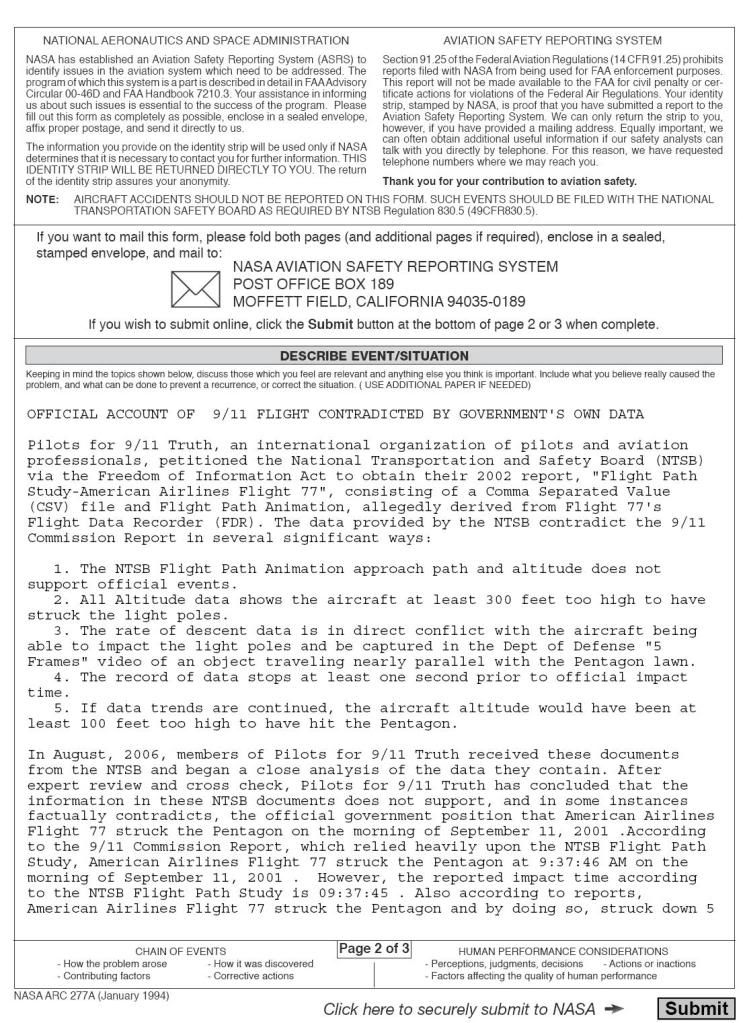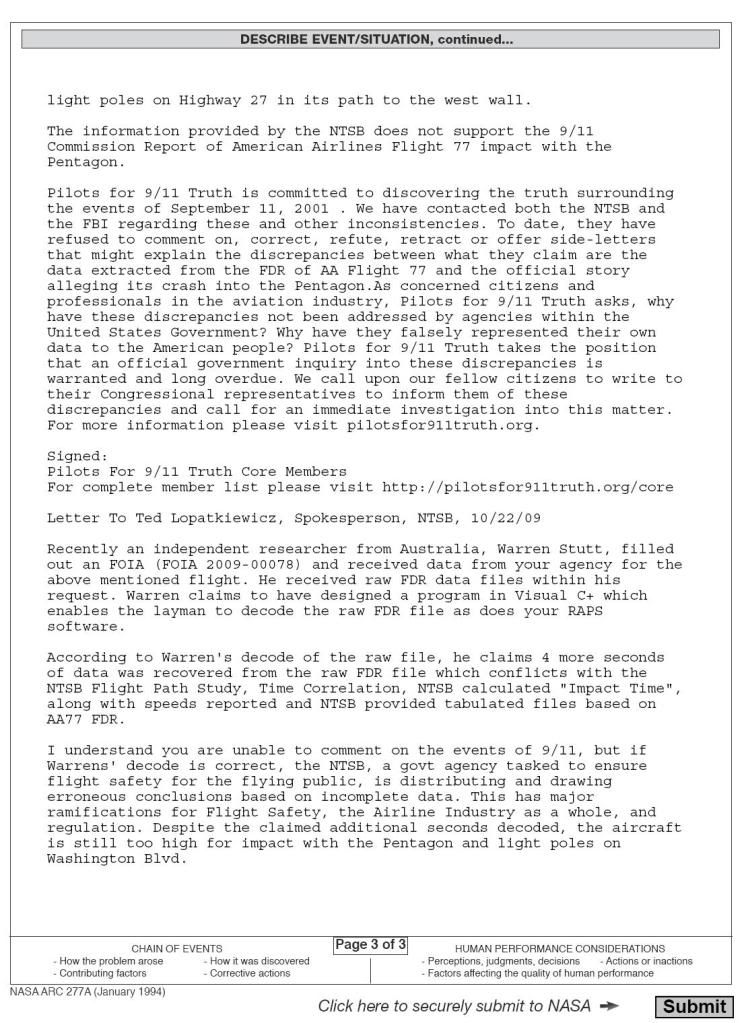 The complete letter to Ted wouldn't fit on the above form, so here is the rest...
QUOTE
You can find the decode program here.
http://warrenstutt.com/AAL77FDRDecoder/index.html
Along with copies of the FOIA request and cover letters here.
http://warrenstutt.com/NTSBFOIARequest2-1-09/index.html
Please keep in mind, I cannot vouch for the authenticity of the executable programs designed by the above mentioned independent researcher nor if it may contain any malicious code.
If able, please advise any suggestions you may have to perhaps amend the information being provided by the NTSB to the American public if in fact the above code is authentic and conclusions accurate.
We will also be filling out a ASRS Report with respect to this information..
Regards,
Rob Balsamo
Co-Founder
pilotsfor911truth.org
cc: Core Members