These are the various interviews with O'Brien before and after his interview with Miles Kara of the 9/11 Commission. Discussed here:
http://pilotsfor911truth.org/forum/index.php?showtopic=22728
Ranging from MSM and documentaries to the National Guard Public Affairs Department.
Keep in mind that various specific details that O'Brien is on record as stating during the Kara interview (altitude, position, etc, and even specific descriptions and vocabulary) accompany his repeated descriptions of travelling "north and west", using the Washington Mall as a reference point and the almost leisurely nature of a journey where the alleged RADES data has the C130 turning sharply southwest, climbing and airborne for just 2-3 minutes before his encounter with the Pentagon aircraft.
[Aldo Marquis wrote a piece on this:
http://z3.invisionfree.com/CIT/index.php?showtopic=116
]
Sept 11 2002
Bob Von Sternberg
The Minnesota Star-Tribune
QUOTE
January 2003
A flight they will never forget
Page 5
Senior Airman Kristi Schon
Public Affairs
Note: This was just before O'Brien's interview with Miles Kara
QUOTE
June 18, 2004
Too close for comfort
By RICHARD SISK
DAILY NEWS WASHINGTON BUREAU
Note: This was just months after O'Brien's interview with Miles Kara.
QUOTE
"Nobody mentioned anything to us," O'Brien said. He climbed to 3,000 feet and
"gave a little tour to my co-pilot, pointing out the monuments" of Washington", O'Brien said....
Still unaware that hijackings were underway,
he tracked Flight 77 down the Potomac.
In the morning haze, he was following glints off the wings and "the next thing I saw was this big jet fuel explosion."
http://www.nydailynews.com/archives/news/c...7#ixzz2zw6YzxBT
September 11 2006
QUOTE
By 1st Lt. Sheree Savage
Taking off from Andrews Air Force Base, the crew enjoyed the beautiful weather and admired the sun shining off the Potomac River. It was Lt. Col. Steve O'Brien, the aircraft commander, who spotted an airplane at
his 10 o'clock position.
The aircraft was American Airlines Flight 77 that hijackers crashed into the Pentagon.
"When I first saw the aircraft it was moving fast and that's when air traffic control called and asked, 'Do you see an airplane, can you tell me what kind it is,' and then asked for us to follow it," said O'Brien.
After air traffic control received the report from O'Brien, the flight crew was advised to continue their original mission and return home to Minnesota.
Starting the flight home, the crew tuned in a newscast using an old-style navigation radio. Although they were expecting to hear about an airplane crashing into the Pentagon, the first thing the crew heard was that a second airplane hit the World Trade Center. New York City was reported to be up in smoke. And then reality struck; the nation was under an organized terrorist attack.
http://www.minnesotanationalguard.org/pres...dex.php?item=75
2007
"BBC Conspiracy Files"
http://www.youtube.com/watch?v=oz5sIp3iCJY
QUOTE
"Well here's a chart of the Washington DC area...

That's Andrews Air Force Base right here...

We departed out of Andrews, climbed to 3000 ft which took us by the south side of the mall."

Narrator: Lt. Col. O'Brien was on a routine flight, but as he flew over Central Washington air traffic control reported an unidentified jet fast approaching on his left hand side.

Narrator: as "Flight AA77 descended in a wide turn over the Capitol and lined up with it's target there was a military C-130...flying above Washington DC".

"When we took off, we headed north and west and had a beautiful view of the Mall"

"Our first sighting of the AA flight was just after we had gone by the mall westbound."
QUOTE
"and as he moved to our 11 o' clock position he started his turn and by the time he got to our 12 O'clock position, right out the front of the aircraft uh he was rolled up into 30-40 degrees of bank which is considerable for a commercial airliner."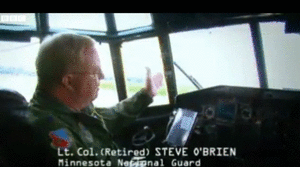 2007
Rob Balsamo E mail
QUOTE
Our first sighting of the AA flight was just after we had gone by the mall westbound.

The 30-45 degree bank I described was always in reference to the AA flight during its initial pass across our flight path when it turned from a northerly heading to an eastbound heading.

"I have not seen the BBC show but we were past the mall when we spotted the AA flight for the first time."

-Lt. Col. Steve O'Brien
Feb 2011
Touching History: The Untold Story of the Drama That Unfolded in the Skies Over America on 9/11
Author Lynn Spencer who allegedly held interviews (including O'Brien), read transcripts, etc
http://s13.postimg.org/j9x7agedj/image.jpg
"C130 just east of airport"
http://s15.postimg.org/fe7svq84r/image.jpg
Spencer claims that O'Brien had heard that a "small plane" had hit the World trade Center during his "flightplanning"
That he said that he was "pointing out the sights to the co-pilot" and had a "great view of the Mall"
And that the aircraft had made a
"turn to the southeast"
http://s15.postimg.org/p8yy1yc2z/image.jpg
Questions:

Does the co-pilot corroborate this?

Does Lynn Spencer have a transcript of her alleged interview with O'Brien? The C130 crew?


So what are the main elements of these interviews?

1. O'Brien repeatedly describes a "north and west" flightpath after take-off.

2. O'Brien repeatedly refers to the "Mall" as a reference point (that he was "south" of it and "flew by" it)

3. He repeatedly claims that he was showing the Mall to his co-pilot/crew. That they were "sightseeing"

4. That when he first saw the aircraft, before ATC had asked him, he describes it as starting to turn/bank.
Question: How does this description compare to the alleged RADES data/NTSB flightpath and eyewitness evidence?
"North and West"
The C130 was on its way to Minneapolis allegedly having had to stay at Andrews Air Force base because of a "mix up" with supplies (that was never revealed in detail) that they were supposed to pick up. They were told to return to base empty handed.
It's only logical that they were told to fly "north and west". The route to Minnesota/St Paul from Reagan National (which itself is northwest of Andrews Air Force Base) can be seen here (top middle):
http://s13.postimg.org/lbjwjh87b/image.jpg
Remember that the C130 was also asked by ATC to check out the area where alleged Flight 93 was supposedly seen as it happened to be also along their flightpath to Minnesota:
http://s13.postimg.org/bw8mk0fk7/image.jpg
Just look at the alleged RADES data which shows this flightpath northwest away from the Pentagon after the explosion but on the
necessary
route to Minnesota:
http://s13.postimg.org/y6whjzcuf/image.jpg
Remember that there was no indication from ATC that the C130 was to deviate towards this northwest heading and that it would have continued on this
illogical southwestern path
. That it was ATC who eventually asked the C130 to turn around to follow the aircraft.
"South of the Mall"
Part One
What reinforces the "north and west" flightpath that O'Brien described is his repeated reference to the Mall as a point of reference. That he was quoted as saying that he was pointing out landmarks along the Mall to his crew. That he had a "beautiful view" of it.
Crystal City is an area to the west of Reagan National Airport and south of the Pentagon:
http://s29.postimg.org/rcz4w2h8n/image.jpg
An aerial image from this area, further north of the alleged point where the C130 allegedly crossed the Potomac River according to the RADES data, gives a good idea of the view of the Mall:
http://s29.postimg.org/5gclvp41z/image.jpg
Or
http://upload.wikimedia.org/wikipedia/comm...nal_Airport.jpg
The same area marked for clarity:
http://s3.postimg.org/s754zn52b/image.jpg
And the image:
http://s3.postimg.org/5h606nlur/image.jpg
Here's another view (albeit from a lower altitude) of the Mall seen from south to southwest of the Pentagon:
http://s13.postimg.org/vfqzylih3/image.jpg
That
can be described as a "beautiful view of the Mall".
Now here's the alleged flightpath of the C130 according to RADES:
The point where the C130 allegedly crossed the Potomac is twice as far as the aerial image of Crystal City:

http://s3.postimg.org/uhx83ybmr/image.jpg

"South of the Mall"? A "beautiful view"? Why not "south of Reagan" or "south of the Pentagon"?
Part Two
For what timespan did O'Brien and his crew have this (not so) "beautiful view" of the Mall?
Whatever the true takeoff time (which is the crux in all of this IMHO), RADES data is recorded at 12 second intervals.
According to this data, within 24 seconds of wheels up, the C130 began executing a sharp left bank while climbing.
For the next 48 seconds to a minute, it executed this sharp left bank. A bank that would have been comparable to the C130 bank caught on video:
http://s30.postimg.org/jnhxrhdzl/image.jpg
(Is this the "north" O'Brien was supposedly referring to?)
According to the climb rate for a C130H (ca.1500 fpm) the first two minutes of flight were in ascent to reach the designated 3000ft altitude O'Brien claimed he reached to take him "south of the Mall".
The C130 then allegedly travelled
southwest
for a further 1 minute and 36 seconds until it was over the Potomac River.
According to government loyalist "sources", the C130's wheels off time was at 09:33 (O'Brien told Miles Kara of the 9/11 Commission that he remembered 09:31 as wheels up time).
QUOTE
Kara: OK, And on the ground, and Colonel, we pulled your flight strips from Andrews Tower, and we've got two flight strips on you. And the first one is at 1330, 9:30 Eastern Daylight Time, and we believe that was your original takeoff scheduled that was entered into the flight data system. And, then later, we have a second flight strip which is 1333, and we believe that is the flight strip that was executed when you actually got wheels up. And that seems to correspond with your recollection that you were up at about 9:31?
The alleged RADES data (NEADS clock allegedly 25 seconds out):
The
immediate
hard left bank and climb to 3000ft should have lasted a
minimum
of two minutes.
So, at about 09:35, minimum, the C130 was allegedly travelling southwest.
Allegedly at around 09:36, according to the RADES data and to square with O'Brien's statements in relation to this data, he had an aircraft at his "10 o'clock" position.
According to the above, O'Brien and crew were "sightseeing" and had this (not so) "beautiful view" for one minute.

O'Brien was supposedly "pointing out" the sights to the north from the left hand pilot seat travelling southwest.
The witnesses
5 witnesses within the Arlington National Cemetery area (and incidentally one of the areas that the C130 crew were said to have had pointed out to them on their sightseeing tour), clearly described the aircraft as arriving
from
the northwest area. The RADES data has the C130 arriving from the southwest and banking away
to
the northwest.
To further cement this trajectory, is the statement given by O'Brien to Miles Kara where he claimed to have turned to the "right", to the
"south"
, to avoid going through the Pentagon smoke plume during the bank both witnessed and captured on video. This turn to the south can be seen being described by some of the ANC witnesses. Discussed here:
http://pilotsfor911truth.org/forum/index.p...&p=10812835
Russell Roy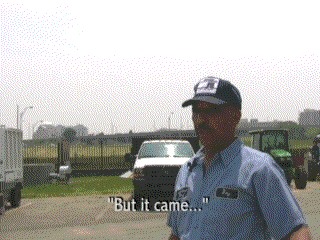 The Northside. Flyover
http://www.youtube.com/watch?v=pBT-f2Px1wA
Stafford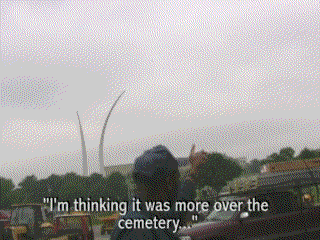 Prather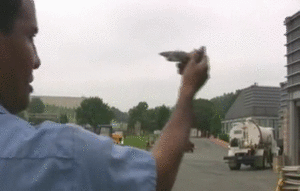 QUOTE
"Then I noticed it started turning....so it didn't keep going that direction [south]..then he was at an angle and turned around and went in that direction [points northwest]
Donald Carter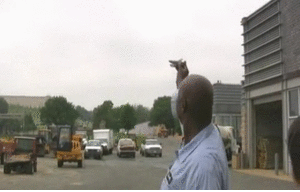 The RADES data for the C130 and the alleged radar blip claimed to be Flight 77 is a lie:

http://s29.postimg.org/6bg6wdw9z/image.jpg