The following thread shows flashes from the facade prior to explosive force being ejected, "pancaking" skipping floors, possiblities for flash and explosion suppression.. etc. Please also review 911eyewitness.com to hear the deep "boom.. booms" recorded from across the river in NJ. Be sure to have a stereo set up to hear it as you will not hear it on laptop speakers. Best audio from 5.1 speakers. It will shake your house.
Top picture courtesy of
http://www.explosive911analysis.com/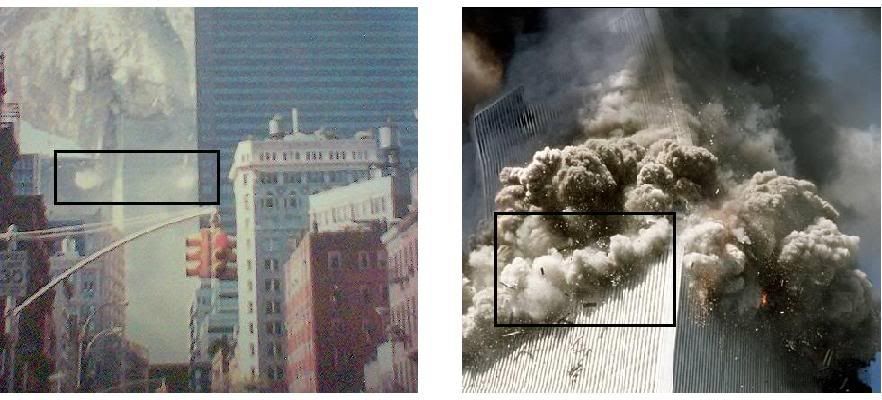 I took the above right picture and blew it up. (no pun intended)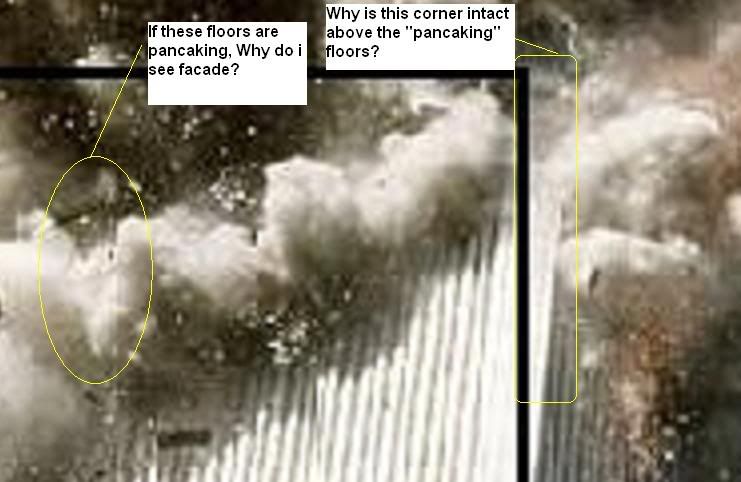 And the video...
You can see the line of explosion wave starting downward. If anyone knows how to create a still of each frame, i'd love to analyze it. I bet we will see clearly the facade intact above each line of exploding floors.
http://video.google.com/videoplay?docid=-7...=WTC+2+collapse