Here is an actual file photo of N612UA - the aircraft alleged to have impacted the South Tower (Flight 175):
http://www.airliners.net/open.file/205074/L/
United Airlines
Boeing 767-222
New York - John F. Kennedy International (Idlewild) (JFK / KJFK)
USA - New York, April 28, 2001
N612UA
Please take a look at the following comparisons: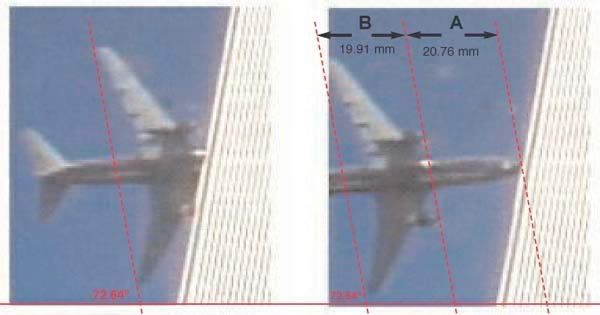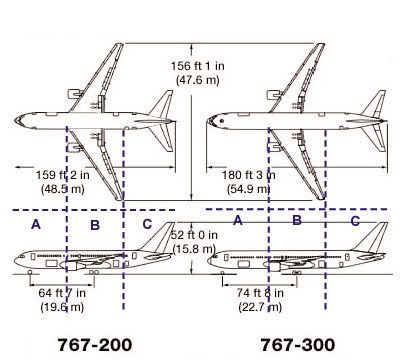 We will observe that the nose section of a 200 series, A, is shorter than the wing assembly, B. Whereas for the 300 series A is longer than B.
767-200 => A:B = 190:200 = 0.95:1, i.e. A is less than B
767-300 => A:B = 221:200 = 1.105:1, i.e. A is greater than B
The NIST frames of the aircraft that impacted the South Tower give us A:B = 20.76:19.91 = 1.04:1
In other words, A is greater than B. Therefore, this plane's fuselage is too long to be a Boeing 767-222.
A more in-depth analysis can be found here:
http://www.amics21.com/911/flight175/second.html