http://video.google.com/videoplay?docid=21...543144757&hl=nl
This is a video of "Aziz El Hallan". He claims he was on his way to work with his girlfriend when he drove past the Pentagon on 9/11. He claims the plane passed over his car. He claims that the plane got sucked into the building leaving nothing on the outside. He claims it was an American Airlines 757. He claims a piece of plane landed by his car. He claims he stood out by the Pentagon for about 20 minutes. He claims he is a pilot (although I can find no record his license). Note the part where he starts to grin as the news caster breaks into a somber statement about the plane and the attack.
The question is why was he at the Navy Annex less than 5 minutes after the event and where is his girlfriend?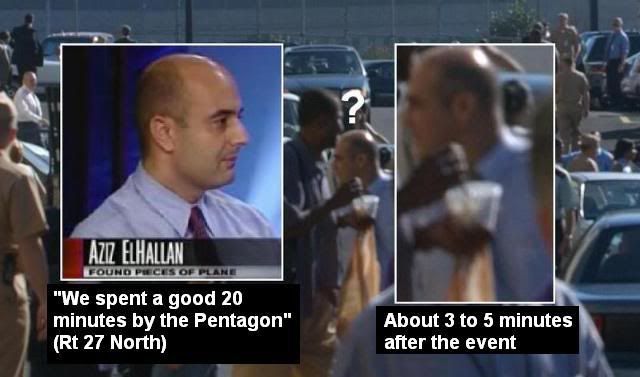 I noticed him while staring at the Jason Ingersoll photos. Interestingly, this photo is omitted from the sequence of photos released by the DoD, noted in WD's posts.
Here is the photo missing from your links WD: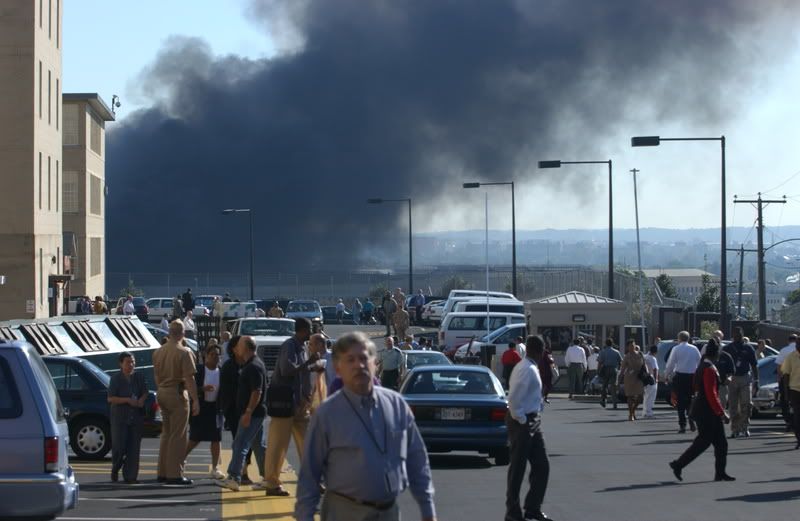 EDIT: Turned on /doHTML/ for this forum